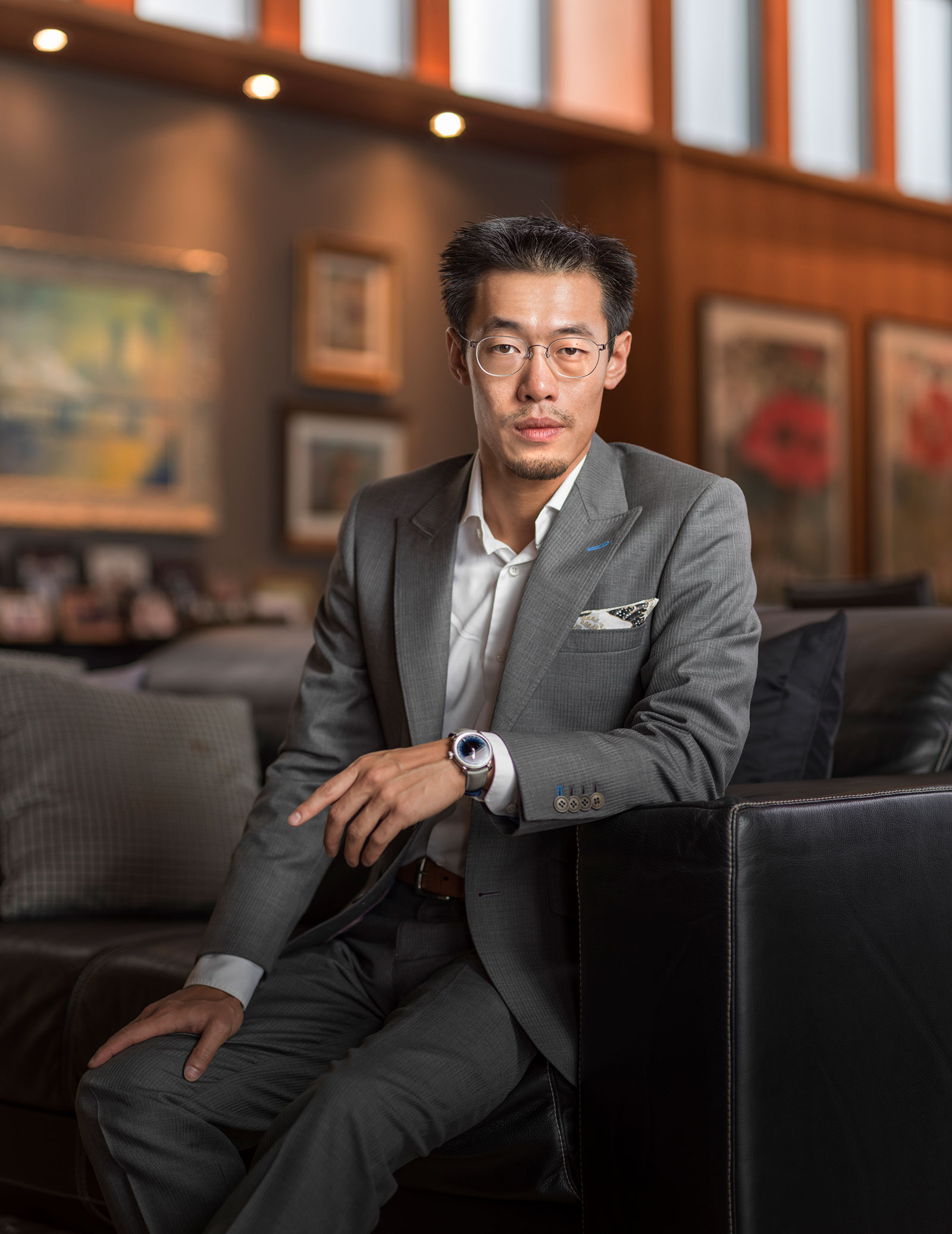 A man has only so much to offer to this world.
Or, has he?
Ming Thein is a Malaysian. Below reads his bio:
Photography is both my profession and passion. I've shot commercial assignments since 2004, and been a full time pro since 2012. I'm a physicist by training – I graduated from Oxford at 16 – and subsequently left a senior corporate career in M&A/ private equity (and more recently, as a senior exec director of McDonalds) because it simply wasn't what I wanted to do.

Ming Thein
I haven't possessed sufficient know-how on photography to comment on his work. I, as a potential customer of his watches, am properly equipped with the right to judge him as a person, and therefore tell you how much I find him and his polygonal talents intriguing, to say the least. Below reads his watch company's website:
Our goal with MING is to bring back a sense of excitement and discovery through watches that show considered deliberation and refinement in every detail, while punching far above their price point. We neither pretend to have history nor are we burdened by it; we make watches as we see fit and would want to have in our own collections. We will be the first to admit that we don't manufacture in-house, rather our watches are built on the strength of dedicated partners like Manufacture Schwarz Etienne and Jean Rousseau Paris. All our watches are assembled, regulated and tested in Switzerland, with final quality control done personally in Malaysia.

MING Watches
Below reads his blog:
The journey for every photographer involves a few things:
– Figuring out what it is you want to photograph [motivations]
– Figuring out how you want to present it, or your [style]
– Seeking affirmation
– Not needing affirmation
We've discussed the first two items at length here before. We haven't discussed the last two – and I think it's about time we did, having firmly felt that I have been sitting in the final category for some time now. Right about after leaving Hasselblad and shifting my primary focus away from the photography industry to watchmaking, actually. It's no coincidence that once you stop worrying about something, you feel increasingly liberated as to what you can 'get away with'; it's the gift and curse that the amateur fails to appreciate compared to the professional. There is fundamentally no need for the amateur to care what anybody but themselves thinks of their own work – yet most do, more intensely than the pro whose paycheck is dependent on client affirmation. Why?
Whilst this is a simplification of sorts, it's also why 99% of the content online exists: most people are either looking for confirmation that the decisions we made are right – be they creative or technical – or looking for ideas on where to go or what to do next. In both cases, there is a fundamental element of 'I don't know' or 'I care what other people think so I'll look' – and even if you don't necessarily follow, it's impossible to escape the subconscious influence this has on one's decision making. Very, very few people can say they genuinely don't care what others think; it requires a supremely confident person and strong state of mind to rise above.

Photographic Maturity, MT
Throughout my life I try my best to surround myself with like-minded people, because with a mind like mine they'll usually succeed, and being surrounded with success doesn't sound like a bad idea. It had occurred to me, however, that sometimes you'd first have to create some form of success, before rightfully asking people to join you.
Ming Thein had made a name for himself. He works hard – you see that in his works. He works smart – you see that in his works. No, you wouldn't have heard his name until I wrote about him. No, you probably won't buy his watches because they don't appeal to you. What you – as my dearest friend, my dearest reader – should take home with you here today is always believe in something. That something could be a set of values, measurements, cultures, or views. Believe in it so much that the people around are moved and inspired by you. Frame that believe and hang it on your wall. Tell you children and grandchildren about it. Otherwise, all you could ever tell your offsprings about would be how heroic back then when you were on the streets throwing rocks doing arson, how chill and laid back you were in Holland smoking weed not giving a shit, how relaxed you were everyday scrolling instagram and facebook doing the same shit everyday without ever questioning yourself but the people around.